Fargo Invisalign - Clear Braces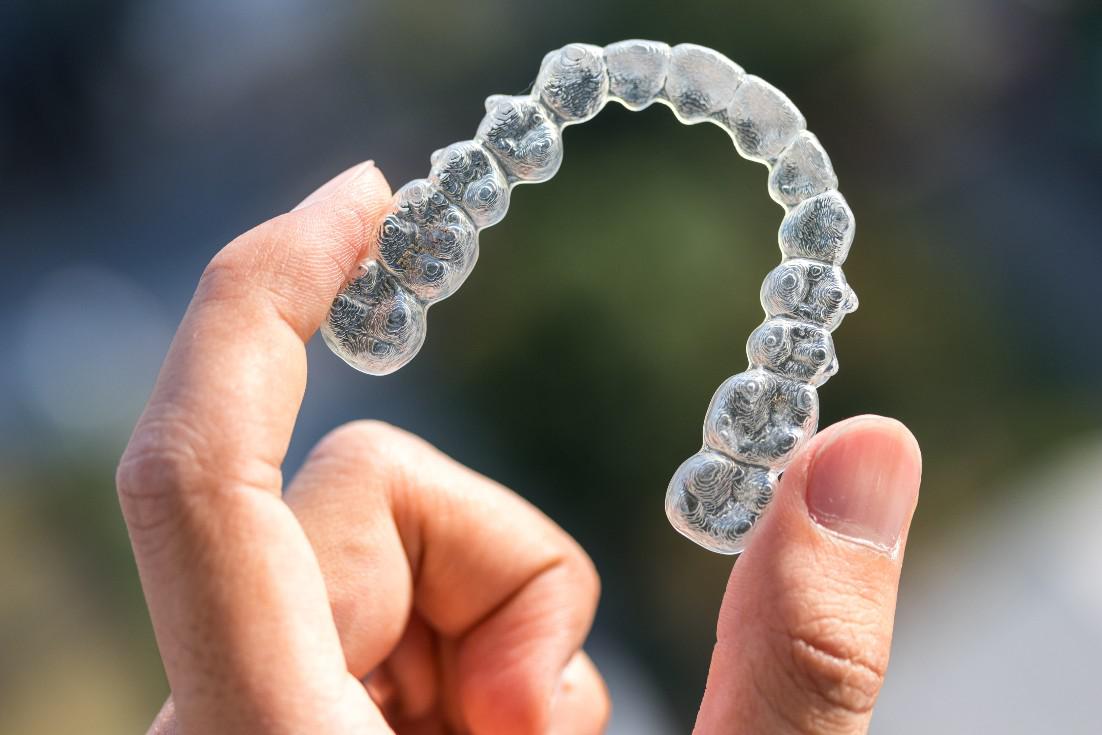 Straightening your teeth contributes to a confident smile and improves oral health. When misalignment is present, it not only causes unnecessary stress when biting and chewing but it can lead to other dental issues. Mengedoth Dental proudly offers Invisalign to Fargo patients who want to improve the aesthetics of their smile without wearing silver metal brackets. As a leading Invisalign provider in Fargo, our orthodontist uses this clear aligner procedure to correct smiles and achieve the smile of your dreams.
We encourage you to call or visit our Fargo practice today to find out how you can benefit from this innovative treatment!
Correcting Mild To Moderate Malocclusion Discreetly With Invisalign
Invisalign is more discreet, less painful, and often a faster way to align teeth. Traditional braces and orthodontics can be obtrusive and cause pain and soreness. Clear orthodontics, like Invisalign, can treat most issues treated by orthodontics, including:
Crooked or uneven teeth

Overcrowding

Large gaps between teeth

Bite issues such as an open, under, cross, or overbite
Invisalign trays are made from a transparent, durable plastic that gently applies pressure to shift teeth into the desired alignment. Based on impressions taken by our orthodontic team, clear braces are molded to fit each patient's unique smile.
Effective And Convenient Invisalign Treatment In Fargo
Invisalign's clear aligners are custom designed, precisely crafted to address the needs of each patient's unique smile. These virtually invisible appliances discreetly straighten teeth, encouraging patient confidence and self-esteem.
As patients undergo treatment, they graduate to a new set of trays every two weeks. For the most effective results, aligners should be worn for at least 22 hours a day and removed only during meals and your at-home hygiene routine.
Our Invisalign patients can enjoy the many benefits these clear trays have to offer, including:
No Metal Components

Virtually Invisible

Discreet Treatment

Safe for Active Lifestyle

No Dietary Restrictions
Invisalign aligners are commonly chosen because of their aesthetically pleasing design, making them an optimal solution for those looking to maintain an effortless-looking appearance while enhancing their smile. Whether for important social events or for finally achieving the beautiful smile you have always s wanted, our Fargo Invisalign provider will work closely with you to administer the best treatment plan.
Are You A Candidate For Fargo Invisalign?
From beginning to end, Invisalign® treatment can last 12-18 months (similar to traditional orthodontics). The success of your treatment relies on several different factors, all of which we'll carefully examine during your consultation to determine your candidacy:
Are your teeth and gums healthy? – If you exhibit signs of a cavity or gingivitis in addition to your crooked teeth, then you might need treatment for the condition before you can begin your Invisalign® treatment. Ideally, your teeth and oral tissues should be in optimal health before we begin to realign them.

Do you have any bite problems? – Besides the obvious effects of crooked teeth, tooth misalignment can also lead to several types of problems with your bite. For example, you might grind your teeth often, due to the imbalance; or experience pain and aching in your jaw joints – conditions that we'll have to examine carefully before suggesting Invisalign® aligners.

How severe are your crooked teeth? – While Invisalign® is highly effective at addressing most cases of malocclusion, some severe cases might require traditional orthodontic braces to correct them. During your exam, we'll carefully diagnose your malocclusion and determine if Invisalign® will be successful at treating it.
Let Us Help You Achieve A Straighter Smile
To see if Invisalign clear aligners are the right option for you, contact our Fargo Invisalign provider today. We look forward to meeting you!